What is Granite?
Granite is a natural stone. A very hard, granular, crystalline, igneous rock consisting mainly of quartz, mica, and feldspar. It forms from the slow crystallization of magma and it is harder than marble.
Uses of Granite
Perfect kitchen worktop material due to its durability and low-maintenance.
High quality granite used for kitchen worktops, bar countertops and floor tiles comes in form of slabs and it's available in various colours with different finishes.
What are the different types of finishes for granite kitchen worktops and granite surfaces?
Granite surfaces can be polished, honed and flamed-brushed. Polishing brings out the colours and highlights the unique patterns found in some granites. Polished granite kitchen worktops have an elegant appearance and work well will matt kitchen cabinet doors.
Honed black granite countertops and granite floor tiles becoming increasingly popular. The light shimmer of honed granite worktops is pleasing to the eye and has a contemporary feel.
Flamed-brushed finish gives granite a texture rich surface that plays with the senses and elevates the design scheme.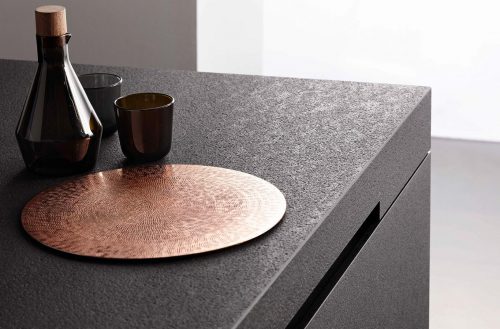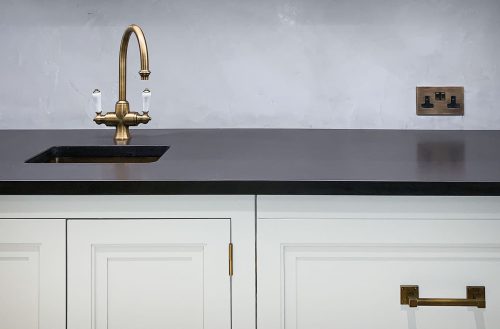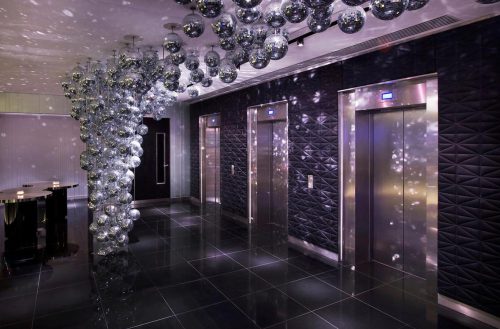 Please note these images are put in place to give an idea of the colour and granular variations in the stones. Misconceptions sometimes occur because of the following reasons:
– Granite is a natural stone therefore its graining may vary from batch to batch
– Slab and sample images are representational only. Due to changes in lighting granite slab and sample may appear different in pictures than it does in real life
– The displays of smart devices, tablets and personal computers sometimes interpret colours differently
We encourage all our customers to view the slabs in person whenever is possible
Please contact us for further information on 01992 535 038 or email to info@marbleandgranite.co.uk